Irina Matijošaitienė, researcher of Kaunas University of Technology (KTU), Lithuania is creating an artificial intelligence, which can predict urban spaces where crime is more likely to happen. It is expected that the tool will be able to accurately predict which neighbourhoods and urban spaces need more careful attention in order to prevent crime.
"Although an immense pool of data is being collected in contemporary cities, not all of it is used. For example, we can use the information on traffic flows and city density for urban planning, but the actual possibilities of data application to urban engineering and city planning is much greater. After training the artificial intelligence how to analyse the data using crime prevention through environmental design (CPTED), we will be able to provide accurate prediction of the areas of increased criminal activity", says Dr Irina Matijošaitienė, researcher at KTU Faculty of Civil Engineering and Architecture.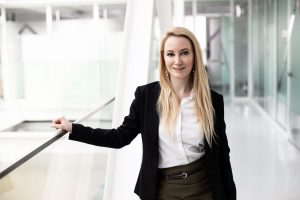 According to her, although crime prevention through environmental design is not a new idea, it is very complicated to use all its possibilities for urban and crime data analytics in a manual way. For this purpose, computer systems and deep learning artificial intelligence (AI) could be used. The project "CPTED for safer society" was funded by the Research Council of Lithuania (No. GER-010/2017) and was partly conducted at Saint Peter's University, USA.
"AI is fascinating, as it firstly uses algorithms for training a system, i.e. a computer to make decisions as if mimicking human mind in the process of decision making. This would allow to predict future events by using available data, to solve the problems of data classification and clusterisation, to notice certain tendencies and repetitions, which are unnoticeable for a naked eye and even untraceable by traditional data analysis and statistical methods. One more problem is the plethora of information, which human mind is not even able to grasp", says Matijošaitienė.
The current use of AI is connected to managing the flows of transport and people through the traffic lights, to city planning, to safety supervision by recognising and predicting various events in the city, while observing the movement of public transport.
In order to predict the possibility of crime in any location, several different algorithms were integrated into the system. Matijošaitienė, together with the team, designed an audit form and determined 51 characteristics of the environment; for every one of them a certain weight in regards with the probability of crime was assigned.
The software created by the KTU scientist analyses the data taking into account the "blind spots", i.e. hiding places in the territory, determines how visible the location is from the street, registers the existence of people gathering places and playgrounds. The distance from the main door to the closest window, the visibility of the house number, the building's condition, the state of gardens and green areas are among important details for predicting criminal behaviour.
"Research reveals that in the territories, where potential criminals feel visible and have no place to hide, less crime is committed. Well-maintained environment indicates caring and attentive people, who are looking after their territory and are more likely to notice potentially criminal activity. Basically, all these factors can be used for creating crime prevention solutions for urban areas. Our software can rank them by importance and calculate the probability of crime in a given territory", says Matijošaitienė.
The researchers expect that the software, which is currently under development, will be interesting not only for police authorities, urban planners, but also to business representatives. Ultimately, the system can predict the safety of newly built areas and a scientifically proved high safety index would increase the attractiveness of real estate.